Antalya is the city of tourism, festivals, concerts and crazy nightlife. Turkey's one of the best and crowded holiday resort Antalya, today's most selected holiday spot among the world. Sun, sand beaches, exclusive 5 star hotels, colorful nightlife and nightclubs selections. Antalya nightlife gives out warm welcoming to his guests. City around 2 million populations and located by the seaside.  Anyway, we would like to give you more information about Antalya  nightlife.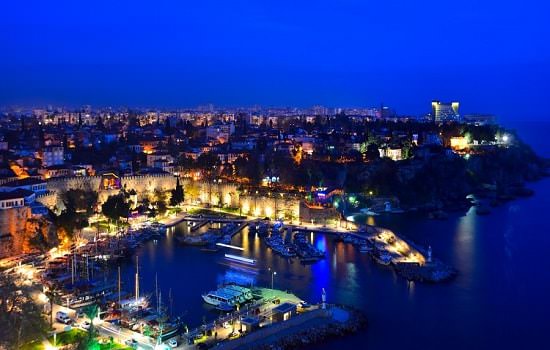 Nightlife in Antalya mostly located at "Kaleici" (Old Town) where you can find narrow streets with full of leather shops, gift shops, restaurants, hotels, nightclubs and bars. It's a historical town that presents Ottoman Era remainings and culture. Mainly nightclubs are located from Old Town to Antalya Harbor. Live music performances, foam parties, DJ shows, delicious Turkish house vines and aromatic cocktails need to be tasted when you hang out.
You can book a hotel nearby the Old Town to experience all features of the city. Nightclubs and bars are walking distance if you book a hotel or hostel around or right in the Old Town area. Antalya also hosts many festivals such as Antalya Golden Orange Film Festival (September / October), Antalya Television Awards, Antalya Festival (September), Aspendos International Opera and Ballet Festival (June-July) and so on. Best time to visit Antalya can be April to October. So you can enjoy Konyaaltı and Lara Beaches and beach clubs located at those beaches. Also during the day time you can join the city tours and historical towns from Romans.
Antalya nightlife normally fast and crazy but real nightlife in Antalya actually not at the center of city, but at Antalya's districts where the tourists are mostly prefer to go for holiday. Kemer, Side, Belek, Alanya are the most popular districts of Antalya. Especially Kemer, Alanya and Side districts are the best spots of Antalya Nightlife. Actually those locations are so silent in the winter season for nightlife but crazy at high seasons in summers. So better try to visit Antalya in summer if you are visiting for lively and crazy nightlife.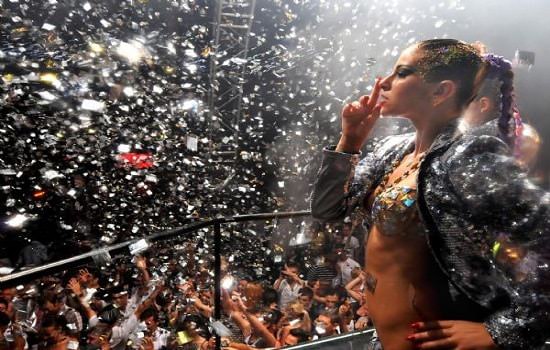 KEMER NIGHTLIFE
Kemer can be described the craziest nightlife spot in Antalya. This heaven dsitrict usually preferred by Russians tourists and for that reason we don't need to talk much about Kemer Nightlife. Best nightlife events and world-wide known nightclubs, DJ shows, foam parties and more. Club Inferno, Aura Club, Moonlight Burlesque are the most popular Nightclubs in Kemer. Apart from nightclubs, there are various kinds of bars, Karaoke bars, cafes and restaurants waiting its guests in Kemer. You can take a bus to go Kemer running from Antalya bus station.
---

BELEK NIGHTLIFE
Belek is mostly offers a silent holiday with silent guests (age range around 40 to 75). German tourists mostly prefers Belek for having a relax, silent and meditative holiday and enjoying  the sun and amazing beach. Belek hosts Golf resorts and 5+ star Hotels so that guest will not need to go out. Everything is possible in boundary of hotels such as first class restaurants, shopping centers  and nightclubs. If you are not feeling exciting with Belek Nightlife options, Side town center will be helping you out just half an hour far from Belek.
---

ALANYA NIGHTLIFE
Alanya nightlife is also popular as Kemer Nightlife. Various Nightclubs and bars, crazy foam parties, well-known DJ's and full entertainmets. Alanya is most crowded district in Antalya. Alanya, mostly preferred by Scandinavian and German tourists. The beauty of Scandinavian girls will show up at any nightclub that you visit. Top Nightclubs in Alanya; Havana Club, Zodiac Bar and other popular nightclubs are located at Alanya Bar Street. Bar street in Alanya presents fun and full entertaintment untill the first lights of the sun.
---

SIDE NIGHTLIFE
This small town both popular at Historical face and colourful nightlife events. Side is a historical town from very early century. Crowd starts from entrance of the Side old town ends up with panoramic sea view. Light house Disco, Apollo nightclub is the top famous nightclubs at Side. While enjoying a nice cocktail by seaside nightclubs, you will feel the atmosphere of history at the same time. Side, generally preferred by German and British tourists.
The only thing you need to consider is the top nightlife events in Antalya are generally starting from June until September. This period is the craziest nightlife presentations in Antalya. It wıll be lıttle hot for thıs time period but you have a lot of options for chilling and getting cool not to think about it. But Turkey not only famous with Antalya for the top Nightlife options. Check here to know well about Istanbul Nightlife….