Dubai is a dream land for luxtury and its charming contructions of skyscarpers. Dubai also welcoming most of the celebrity of the world such as Kim Kardeshian,  Martin Garrix, Nicky Minaj, David Guetta, Chris Brown and many other for Dubai Nightlife Events. Dubai nightlife is now one of the best and famous among the world. With luxury nightclubs, bars and nightlife, Dubai presents selection of entertainment and fun parties.
Dubai is a city located in United Arab Emirates, famous for luxury shopping attractive and lively nightlife scenes. The tallest tower Burj-al-Khalifa 830 MT tall tower dominates the skyscraper-filled skyline. Also and island made by human just offshore in Atlantis, the palm, a resort with water and marine animal park. With all features presented by Dubai will leave unforgettable memories with you. I am for sure you will never feel disappointed once you visit Dubai.
Nightlife in Dubai actually not complicated as known. I know you might say; "How it is possible that there is nightlife in UAE?" But when you visit Dubai, you will never ask this question and will be amazed by "Dubai nightlife". Dubai nightlife as fast and crazy as other popular Nightlife spots in the world..
Alcohol in Dubai
Alcohol in Dubai only available in Duty free at airport and some alcohol sale licensed shops in Dubai center. These shops have recording systems which can show how many liter you can drink in a month. Yes, it's true. In Dubai, you can have limited alcohol depend on your salary. These regulations only valid for non-Muslim people and who have working permit in Dubai. But for nightclubs, there are no limitations for alcohol.
 Alcohol in Dubai is not a problem as long as you are tourist. But if you are going to stay long-term in Dubai, here are alcohol regulations in Dubai;
If you are Muslim, you are not allowed to buy alcohol in Dubai. This means if you are coming from a Muslim country, you are not allowed to buy alcohol. Its not really a big deal in Dubai. You can just simply supply from taxi drivers which will cost you little extra. Also you can ask your non-Muslim friends to buy alcohol for you. In nightclubs, you are free to drink as much as you can even though you are Muslim.
Nightclubs & Bars in Dubai
Nightclubs are allowed only in the hotel complexes or resorts in Dubai.  That doesn't means you have to accommodate in this hotels. They are accepting guests from outside. Dubai nightclubs offering dizzy skyscraper views to go with those head spinning cocktails under the stars by seaside.
There are plenty of pubs and bars fusing exotic styles in their drinks designs and music presented of your choice. You can find all nationalities in nightclubs of Dubai and might be shocked when you see girls in the club more than guys. Do not hesitate to talk with them, it's very safe and no one disturb other. Nightlife in dubai is mostly packed in Thursdays, Saturdays and Fridays. For men, most of the nightclubs have entrance fee  but for some special party days, girls are allowed in without entrance fee.
Prices of alcohol in Dubai Nightclubs are much more expensive compare to most of the nightclubs in the world. Dubai nightlife is allowed until 3:00 AM as country regulations. If you go around 10:00 PM, it's more enough to enjoy full fun and entertainment. You might have  Dubai offers you a wide range of touristic activities at the sandy long beaches and water sports selections. You also have a lot to do during day time in Dubai.
Top Dubai Hotels with Nightclubs;
White Dubai     "Meydan Racecourse Grandstand Rooftop, Nad Al Sheba 1 – Dubai"
---
 Cavalli Club     "Fairmont Hotel, Sheikh Zayed Road – Dubai"
---
Cirque Le Soir  "Fairmont Hotel، Sheikh Zayed Road – Dubai "
---
VIP Room           "JW Marriott Marquis Hotel، Business Bay Metro Station , Sheikh Zayed Road – Dubai"
---
Blue Marlin Ibiza   "Golden Tulip Al Jazira Hotels and Resort,off Sheikh Zayed road، Exit 399, Ghantoot – Abu Dhabi"
---
People by Crystal  "13th St, Sheikh Rashid Road – Dubai"
---
360°  "Jumeirah Beach Hotel, near Jumerah Rd, end of the Marina Walkway – Dubai"
---
Sensation Club "Crowne Plaza Hotel, Sheikh Zayed Rd – Dubai"
---
Rock Bottom   "Regent Hotel, Sheikh Khalifa Bin Zayed Street,Al Karama, Bur Dubai، Opp Burjuman Shopping Mall,Near Burjuman Metro Station – Dubai"
---
Red Square  "Moscow Hotel – Al Maktoum Rd – Dubai"
---
Buddha Bar  "Grosvenor House Dubai,Marina Promenade,Dubai Marina – Dubai"
---
Stereo Arcade "DoubleTree by Hilton Hotel Dubai – Jumeirah Beach – Dubai"
---
Boudoir  "Dubai Marine Beach Resort & Spa, Jumeirah Rd – Dubai"
---
Après         "Shaik Zayed Road, Mall of Emirates، Near Metro Station, Dubai – Dubai"
---
Calabar    "Mohammed Bin Rashid Boulevard – Dubai"
---
Societe Dubai   "1st floor,Marina Byblos Hotel,Dubai Marina – Dubai"
---
Vii Dubai  "7th Foor, Conrad Hotel – Dubai"
---
Warehouse    "Le Meridien Dubai Hotel & Conference Center,Airport Road,Garhoud – Dubai"
---
The Pulse     "Mövenpick Hotel Bur Dubai، 19th Street,Bur Dubai – Dubai"
---
The Premiere Nightclub  "Al Khaleej Rd – Dubai"
---
Ku-Bu    "Baniyas Rd – Dubai"
---
Le Regina Dubai Super Club   "Warwick – Sheikh Zayed Rd – Dubai"
---
N'dulge Nightclub "Atlantis, The Avenues, The Palm Jumeira – Dubai"
---
Boracay    "6th Floor,Asiana Hotel، Salahuddin Road,Deira – Dubai"
---
Movida  "Nassima Royal Hotel، Sheikh Zayed Road – Dubai"
---
Provocateur Dubai "Four Seasons Resort، Jumeira Rd – Dubai"
---
Club Silk  "Grand Excelsior Hotel ,Sheikh Zayed Road,Al Barsha 1 – Dubai"
---
Catwalk Night Club   "Golden Tulip Albarsha Hotel – Dubai"
---
KASBAR   "One&Only Royal Mirage,Al Sufouh 2 – Dubai"
---
Just find a reliable taxi driver and tell him what you want! Police officers in Dubai are generally nice. They will not behave you bad if the case is not a fight or drug. Other than that enjoy with your Dubai travel and don't forget to comment if ı have missing."
Prostitution in Dubai
Well, if a city provides extreme fun and nightlife events almost every day, prostitution is inevitable. There is great chance to find sex worker from any nationality in Dubai. For finding a partner to have an unforgettable night, nightclubs are mostly enough for your needs. If you trust yourself to find a girl in nightclub without paying, it's quite possible as Dubai has too many tourists from all around the world and they are going the nightclubs almost every night to drink and enjoy. As Dubai doesn't have many options to drink in cafes or restaurant, meeting with tourists in the nightclub is inevitable. Check "How to court girls in Nightclubs" here.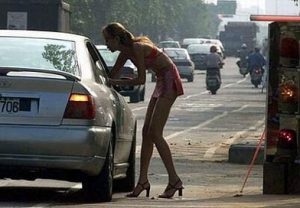 If you still say I am not that much talented on courting girls, Cyclone Club, The Al Nasr Square area, The Regal Plaza Hotel, Sea View Hotel is a A big Filipino hang out, Hyatt Regency in Deira,  Red Square Club at the Moscow Hotel, Radison SAS will help you out for prostitution options in Dubai. Dont worry, if you have money hotels and those nightclubs are fairly help you out. Prostitution in dubai is normally expensive based on nationality.
Arab girls are the most expensive ones. The list continious with Americans, Russians, Ukranians and finally Asians. Any nationality as desired can be found in Dubai nightlife. Just an advice, do not give what ever they asked. They usually starting from 300$ to 500$ per night as they think that you are a businessman. Just explain your stuation and let them know that you are not a businessman. You can decrease the deal from 500$ to 60$ dollars per night. Another option which  cheaper than nightclubs is  freelance prostitutes who working by herself in some specific houses. For reaching them, you need to find taxi drivers. Most of the taxi drivers can help you out to find one of this houses.
Also erotic massage rooms are famous in Dubai. I don't know the address of this places but I am sure you can find one if you ask for one.
Police in Dubai generally helps foreigners if they need and they are so polite. If you are so drunk, you can ask help from police to take you to the hotel. This will not be assumed as crime. They will definitely help you. Just keep away from fight and drugs as they have zero toleration for this kind of issues. Hope this information can satisfy most of our visitor who are searching for Dubai Nightlife. Dubai should be visited once in a life time.