With all its grandeur and heritage, New Delhi has been crowned as the capital of India. All the monuments and forts spread throughout the state can make up your day but don't get too tired as the "Nightlife in Delhi" is as dazzling as the morning sun and you will find yourself immersed in shadows of Delhi nightlife in no time. Nightlife in Delhi will feel like an indispensable flow of entertainment and you will savour every drop of that unparallel sweetness that will be thrown upon you.
As the music volume turns louder the adrenaline in your body kicks up and you feel heavenly fun. The clubs and bars stationed at Delhi aims at serving unsuspecting joys and pleasure at your doorstep. There many night clubs, bars, restaurants in Delhi where you can spend your time in a fun way. Nightlife in Delhi presents unlimited options for his guests. This article concerns with acquainting you with some of the best places in Delhi where you would like to spend quality time and also safety guidelines of how to survive the nights of Delhi.
Adding to that fact, I would like to say that woman specially should be careful during the night time as Delhi is also known as India's rape capital and amount of horrendous rape incidents and other crimes are increasing day by day though Delhi police is always alert but the people also needs to be aware of their surroundings if they want to be safe.
Anyways coming back to the fun things the bar scene in Delhi has been increasing with leaps and bounds nowadays and with various 5 star hotels incorporating the luxury of restaurants along with bars Delhi is being turned into a fun place to hang out with party.
Nightlife in Delhi beats at Hauz Khas as most of the bars and restaurants are located there. You will really get some of the finest experiences when you will be immersed in this utopian land of enjoyment. Below I have mentioned two among the many best nightclubs in this area along with the location of the best hotels around them so that you can suck every last drop of excitement in this place. Some of the notable bars and clubs that in my opinion hold the key to enjoyment and where you can have the best party in Delhi are:
Blue Frog – It's an eclectic bar with a nightly DJ and this music venue is sometimes turned into a music paradise. Adding anything more to this club will be exaggerating this already good bar. In a nutshell if you want to be wild and dance with a drink in hand this might be your perfect place. This place is located in 7 style mill, Mehrauli, Delhi and to enjoy all its pleasures you need to stay close so I would suggest living in Hotel Pluto's in Aruna Asaf Ali road which is located 1.5 km away of Blue Frog and my second suggestion would be Treebo Royce located 1.7 km away from Blue Frog in CV Raman Marg, New friends colony, New Delhi.
TLR – This specific bar is completely opposite to the previous mentioned bar as in this one the local crowd of musicians hangout and nothing really happens much. So it is a good place for you to chill after a long hard day. But during the weekends three floors of this particular bar gets packed with drunk dancers that dances like livewire. So if you by any chance find yourself to be in too much suffocation you can always escape to the fourth floor where you can have your beer and feel the sultry air of Delhi in peace. This nostalgic place is situated in 31 Hauz Khas Village, Delhi and some recommended hotels nearby it are Rainbow Residency located 0.9 km away from Hauz Khas village and Fab Hotel Blueberry Hauz Khas located 0.1 km away from TLR which makes these two the perfect contender for staying purpose.
Fork You – The special thing about this tiny eatery cum bar is it provides customized handmade cocktails and burgers. Yes you heard it right, you sir/madam will be the master of what goes in your drink and between the two breads you are about to eat. The best thing about its location is this particular place is also located in Hauz Khas village so you can have dual enjoyment.
The Beer Café Biggie – As the name suggests, you guessed it right, lots and lots of beer. Beer café stocks the largest varieties of beer throughout Delhi. It probably is a beer lover's paradise. Location of this one is Connaught Place and it is the abode of many hotels as beer lovers come here frequently. Some of them are, Corus hotel (B-49, Inner circle) located 0.2 km away from Connaught and falls under the mid range category, Hotel Palace Heights (D-26/28, Connaught place) 0.3 km away which might be the best hotel if it is your last night in India for its perfect ambience, Nirula's hotel (Connaught Circus L-Block Connaught lane) located 0.3 km away of Connaught place.
NOTE: You can directly make your reservation by simply clicking the hotel names above in blue font, if you don't want to risk your accomodation. These Hotels are highly trusted and located in good location to everywhere.
Some of the Nightclubs in Delhi;
Kitty Su;

   The Lalit Hotel , New Delhi

Shroom Nightclub;

   The Crescent Mall,  New Delhi

Capitol;  

   The Ashok Hotel, New Delhi
Club London;   Southern Park Mall,  New Delhi

Club BW;  

 Surya Hotel,  New Delhi
Playboy Club;      Samrat hotel, New Delhi

Bridge Clubbers;

     The Lalit Hotel, New Delhi
While talking about Hotels, I would like to inform you about your good concern that whether hotels are guest friendly in Delhi or not. Well, hotels in Delhi are guest friendly but if you are going to visit this state with your girlfriend you should choose your hotel carefully. All suggested hotels above stated are safe and if you show a valid identification of you and your mate then nobody will bother you. But bringing any random girl at night to stay might raise a few eyebrows, so you might want to avoid that to remain safe. For your personal pleasure you can always visit G.B road that offers many sort of services and the place is also not so far from Hauz Khas (only 16 km).
Now shifting the tone of this article not everyone wants to drink booze and party hard at night. Some might want a posh dinner with their loved ones and on the other hand some might be searching for cheap food. Don't worry we have it all covered;
Here are some Elite Restaurants in Delhi
Sevilla – The Claridges – One of the most beautiful places where many couples go for a romantic dinner experience. Near Aurangzeb road this place is perfect for love birds who want some alone time with each other. The opening hour is 7 PM and closing hour is 12 PM/ 1 PM. It is located in the Claridges, Dr. APJ Abdul Kalam Road, Aurangzeb Road, New Delhi.
Lockup and Barbeque nation – There are many places where you can get food at a cheap rate but in Lockup located in Gurgaon you will get the special prison ambience which becomes more tempting after sundown. Other than that if you want some barbeque you can always try out the Barbeque Buffet at Barbeque nation. Lockup is located in Ground floor in Vyapar Kendra, Block C, Sushant Lok, Gurgaon and the location of Barbeque Nation is Chander Nagar, Janakpuri near the district centre, 2nd floor.
Prostitution in Delhi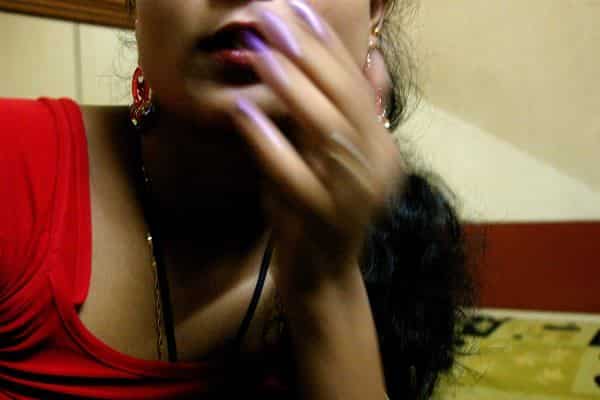 As mentioned earlier in this article with the increasing incidents of sexual harassment of women in Delhi, law and order has become very strict and prostitution during night time has become almost impossible. Though in some places like Gurgaon one can still enjoy such pleasures by enrolling to a special spa treatment. It is not legal in anyway so one cannot do these things freely and if caught it is punishable by law.
But the peak of pleasure can be found in one of the most famous Red Light Area in Delhi named as G.B Road. Here is GB Road address; Extending from Ajmeri gate towards Lahore gate this particular place holds the title of fifth largest red light district in India. With over 5000 sex workers and machine shops in the ground floor you wouldn't recognise it in the first glance. But it is where one will find girls easily. Price range in GB Road varies depends on the visitor, can start from 300 IRN (Around $5) to maximum 1000 IRN (Around $15) hourly sex engagement. But before doing anything make sure that you have your protection on as getting STD's in these sort of places are very common.