Qatar can be classified as the most open-minded and most relax country through the Middle-East. This might due to the combined population of Europeans and Americans. Qatar is the richest country in the world according to its natural gas and oil sources. There are a lot of thing to do in Qatar and lots of jobs available for people with tax-free and high satisfactory salary. This little info, should be enough to understand living in Qatar. Let's discover Doha Qatar Nightlife  in detailed.
Alcohol in Qatar
Doha Qatar nightlife has some restrictions and regulations due to the religious reasons such as alcohol consumption but not for foreigners that visiting country as tourist. Alcohol consumption in Qatar prohibited for Qatar citizens and limited for expatriates conditionally. Alcohol in Qatar for temporary visitors such as tourists, only available in nightclubs and bars. Passport must be provided.
But if you going Qatar for the purpose of work, or long-term stay, you need to get a license to supply alcohol for yourself. Only place is legally giving this license is Qatar Distribution Company (QDC).  QDC Qatar is the only place that you can find alcohol with your license in whole country. Some criterions of QDC Qatar are;
A valid residency and ID

Being Non-Muslim

Adequate monthly salary (your salary will indicate how many liter you can consume in a month)
If you are carrying this criterions, you can apply together with an approval letter from your sponsor, 1000 Riyals Deposit (You can get back this deposit when you terminated or leaving the country permanently), your ID and your residency. You will have little interview and here you go. You are free to purchase up to the limit that Qatar Distribution Company allows you.
This limitation seems to be a drama. You just simply ask some of your friends to use their quota for you or give little extra money to a taxi driver to provide you as much as you want. Everyone is drinking as much as they can in Qatar. Drinking outside is strictly prohibited for both Qatar citizens and expacts and if you make any trouble while you are drunk or if you supply someone who doesn't have QDC license, forget about your deposit and your QDC license.
Nightclubs in Doha Qatar
Doha Qatar Nightlife may not appears vivid compare to Dubai Nightlife but still there are some options  for nightlife events in Doha. Nightclubs in Doha are only allowed in territory of Hotel complexes. It doesn't mean that you need to accommodate or book hotel in order to enjoy Doha nightlife.
Those hotels are accepting guests from outside to serve all available features of hotel including nightclubs. Here are some good deal hotel options below in Doha. There are always cheap hotels in Doha that you can find out anything you want.
Qatar Doha nightclubs are providing amazing cocktails, famous DJ shows beautiful girls from all kind of nationalities and more. The problem is as per regulations; Doha nightlife closes its doors after 2:00 AM in the morning. For that reason, you need to join early around 9:00 PM to enjoy full entertainment and shows.
Here are some of the Nightclubs in Doha that show off the best performance for their guests to experience best nightlife events in Doha. By the way, a footnote; you can drink unlimited in the nightclub as long as you can control yourself. No limitation in the nightclubs at all. But ID or passport need to be submitted.
Some of the Nightclubs in Doha 
Noir Lounge & Club
---
Club 7     Al Majda St, Doha
---
Al Dana Club  
---
 Illusion       Marsa Malaz Kempinski, The Pearl, Doha
---
Admiral's Club   West Bay Lagoon, Doha
---
Bars in Doha Qatar
Wham    The W Hotel
---
Strata    InterContinental Hotel Doha
---
Shehrazad    Radisson Blu Hotel
---
Champions      Renaissance Hotel
---
Sky 23    Ritz-Carlton
Nightlife in Doha Qatar
Doha Qatar Nightlife, mostly beats at Sheraton Hotel Area also called "City Center" Hotels (Automatically Nightclubs and Bars) are located in that area. Prostitution in Doha Qatar is very famous and well-known. Bars and nightclubs will help you out with finding women in Qatar. Some of the guests (!) are prostitutes who willingly visit your table and try to make deal with you. Just be calm as end of the night most of them are decreasing deal. Get ready for the exclusive nightlife experience in Doha.
Apart from nightlife, you can schedule your daytime by visiting Cornich Area where you can find a huge park at the seaside and Free-Wi. It takes 2 hours by walking but ıts really worth to walk there. There are some restaurants and cafes along the way where you can have cup of coffee if you feel tired.
Dating Qatari Women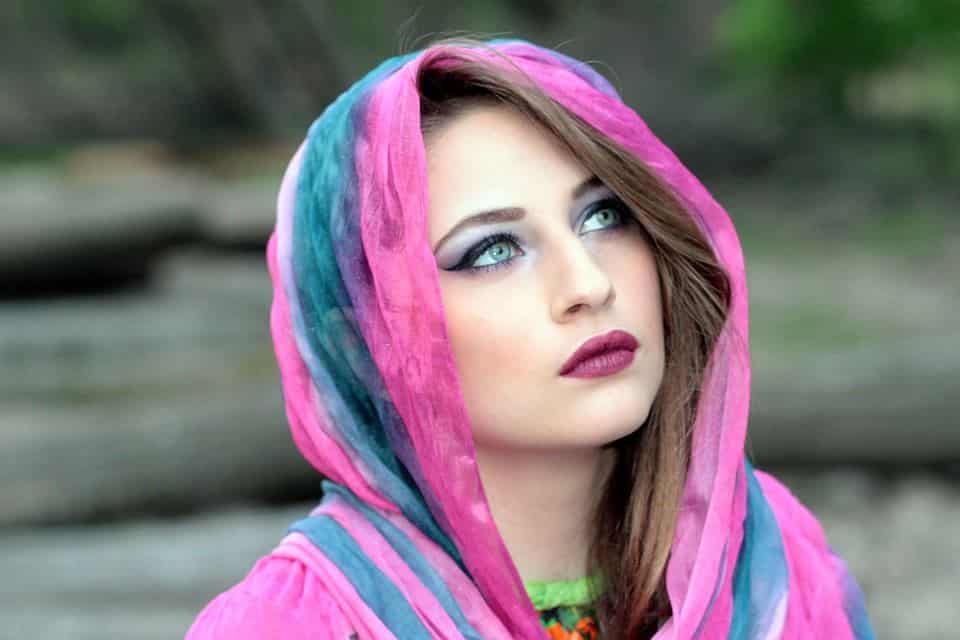 You will be amazed when you see beautiful Qatari women spending some leisure time in cafes restaurants and shopping malls with their mates. They are more open-minded and educated compare to more conservative countries. However they are freely meet with foreigners outside with no hesitation.
Some people might think Qatar is just a conservative and strict country as it is Arab country but the reality is different. You can get a   change to meet with Qatari women but you should prepare an environment for it. What I mean is, you cannot directly go and try to talk with someone who is sitting in a cafe and ask for a date.
Of course the freedom I have mentioned is not that much. It's still risky on this way but if you believe the power of dating sites, which really the way of thousands of Qatari women where they can find a date easily. That is the only possible way to meet with Qatari women.
I have analyzed already a website where you can find Qatari women who are looking for date or flirting and even getting married. When you create a profile, to affect Qatari women, state your location and set your goal as "you are looking for women for marriage." Relationships here not like western style when you start to live in Qatar you might understand. Anyway, Check Here to Start Dating Qatari Women and be the happiest man. Good luck!