Picking up a girl from nightclub, bar, street, cafe, venues, collage or anywhere else in society is varies depends on your desire and description of the targeted girl. Every man has dreamed to be with fascinating, beautiful and sexy women time to time in their life period. This is just sinless part of men nature. Some of them dream to have sex, at the same time, others dream to have long-term relation such as dating or marriage. Well, in this article you will get the answer of "how to pick up a girl confidently for long-term or short-term."
How to pick up a girl for one night stand?
This is somehow hard but at the same time easy task when you collect all the requirements. These requirements are usually money, fame and luck. Picking up a girl for one night stand is possibly available at nightclubs or bars rather than in public places. First of all, you need to be aware of the phrase "fast comer goes fast."
If you just want to pick up a girl for spending a hot night, you should better be situated at nightclubs or bars. In these venues, your potential lot will be most probably prostitutes, desperates or the girls who are in search of revenge. If you are so lucky, you can pick up the girls that are overdrunk or just Simple Simon girls.
 So, How to Pick Up Those Girls?
Don't worry; it's a piece of cake. As we said above if you have money that smells out in the bar, they will find you, for sure. But if you don't want to pay, you need to be extra-ordinary handsome or extra-ordinary charismatic to pick a girl for one night stand.
Jokes, love stories, being romantic or sympathetic are useless actions in nightclubs if you haven't got change to talk with your targeted girl before in a silent place. All you need to do is focusing body language. You should shadow out  your desire to her.  Every single move should be acted in hot and professional way. Don't be rude and fast, wait for the right time always.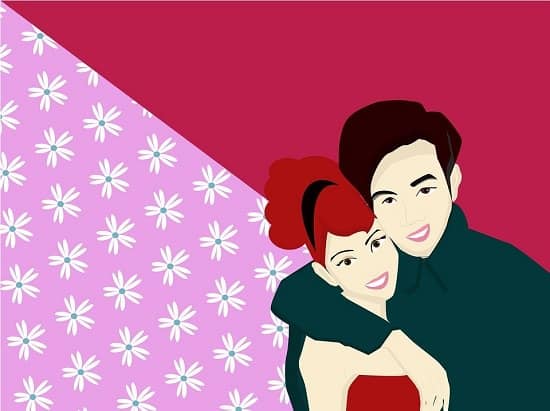 The right time is feeling tense. When the women start to tense, or cannot control her hands (you can understand from her hand movements over your body) the first kiss should start from earlobe and slightly continue to the neck. Very slow and not frightfully.
Be patient, after dance finish, you are more closer to picking your girl. It should't stop here. You should offer her some hard drinks to make her more drunk which come to mean of more hot. Alcohol has converse effect on women. Drunk women has shown more horny behaviors than men do as per researches says.
Well, until  now you are  good but the last part of picking a woman is little compelling since you are still stranger for the girl who have spent just a couple of hours with. Last step should be persuading her in a clever way.
How you do that?
The best way to do is booking a hotel instead of offering your house. This may let her feel confident. Tell her you have surprise for her back in the hotel like vine or little gift. Give her the hotel details (Name of hotel and how far from the club)
Hotle shouldn't be more than 30 minutes far as in the taxi, she might get anxious and change her mind. Tell her that you will give a ride to her, after a nice breakfast. Some of them are just leaving after sex, some are just staying with you if she likes you or your performance.
Those instructions above for the pick up one night stand girls. Keep reading for "how to pick up women for long-term relations"
How to pick up girl for long term relations;
This is a challenging route for those who prefer steady relations or long- term date. Well, even though it is not easy, not impossible as well. Girls are really sensitive in terms of searching men. Here are the "Ways to pick up Girls" for long-term relations;
Feeling love is not like feeling horny. First you need to distinguish this feelings. Feeling love is someone that you always want to be with. If you have already targeted one, let's see how to pick her up!
Once you are sure about your feelings, you need to create an environment to meeting stage. I have no idea about where you will see this girl but it might be on the bank queue, park, shopping mall or in MC Donald's… Examples can be varied.
Well there are too much ways but most common one is asking something like a pen, lighter or anything that suits current situation. Once she gave you an answer, the key point is the way that you are looking her. Don't stare to item that you asked while recieving; lock your eyes to her eyes even though she is not looking at you. Later you need to follow her not in a dog style, from far but somehow, let her see you as well. If she also staring at you more than 3 second, you got it! If this staring to each other is repetitive and long, this is the time to take action.
Approach her and directly tell your name. Stay confident and serious but with little smiley face. Tell her a lie such as "Hey I am just new around here and I really need a guide to help me out, if you don't mind can I join you with your shopping or I can help you also…" Don't worry, you will tell her the truth why you lied before and she will appriciate your attempt. While walking, introduce yourself with an effective way.
Tell her your hobbies not like filling a CV, be creative and impressive. Talk about daily events going on about world while walking together. If you can manage 2 hours to talk, you are most probably done with the task. Ask her to have cup of café with you in her choice of venue. If she not accept don't worry she might be tired and want to go home.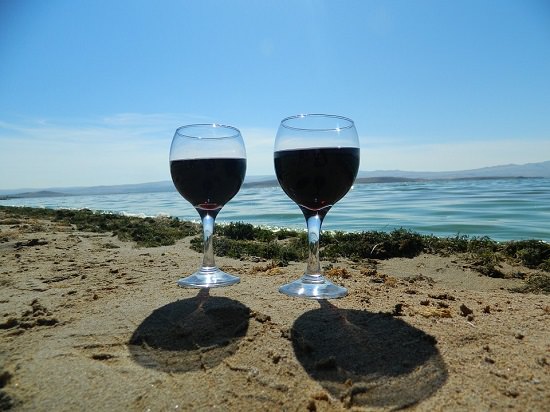 Just simply ask Facebook or Twitter instead of phone number. Don't forget you have just met with her few hours ago and you are still stranger. Be patient, Facebook is more than enough to keep contact alive and effective way to contact her. Once you got home, view her profile and leave some enchanting comments on her pictures. Don't exaggerate. Keep writing her and let her feel that you are really interested with her.
Finally, invite her to have dinner or lunch together. This is the time that you going to offer for a date or relation. Make her a little surprise like flower or something she likes (according to your 1 month conversations) Well, here you go; if you are successful and if she is alone or not interested with someone else, you are done. It doesn't ends up here actually; you need to be careful after starting a relationship or dating.
LOVE CAN COVER EVERYTHING!
Here are the some key points you need to consider in successful relationships;   
Be confident!!! This is the key point and even in some cases, it's more important than being handsome!! Women love guys who have self-confident but not conceited guys.
Smell good. Smelling is small but very important detail in women sight as they want pleasant smell guys around them.
Be sympathetic always!!! If the question is how to pick up a girl, then this is the most important answer. A research has shown that women pick sympathetic guys instead of handsome guys in most cases. Let her feel comfortable and happy with your smart jokes and gestures. Being sympathetic is the most valid advantage in men to pick up a girl.
Pay more attention to your personal care!!! Do you know that Russian girls are really obsessive about men's teeths and nails? Most of the girls have different obsessions in men according to  thier experience and life style. They want their partner perfect in all descriptions.
Buy present!!! It shouldn't be expensive but ladies are really in great expectation of present from their loved ones. Most of the time flowers can save your event but don't confine to flower to much, even simple gifts can give her enormous happiness.
Show your skills; If you are a good cook or you are able to make something by hand, do a favor for yourself and start inventing something new or special for your women. This may not fits at meeting stage but after knowing each other better, you can figure it out.
Date of important days; Days in your relations such as; first meeting date, birthday, valentine's day, if married, marriage date  anniversary and some special days reminds you special moments.
Sensibility; This is the most important thing in most relationships. Understanding your partner well will lead the doors of happiness. Most of us having stressful life and sometimes it has some costs. Do not ever break your partner heart for nonsense reasons. You will feel regretful later but it might be too late.
This techniques are NOT guaranteed for everyone but can be helpful about how to pick up a girl.