Phuket is another sin city of Thailand. Phuket is hearth of tourism, Beach, sun and crazy nightlife. Once you visit Phuket, you will visit as much as you can. . If you are having a vacation to Phuket, don't make your plans  for 1 week or 2. I would suggest you to stay more than 3 weeks to feel sick of entertainment and hit the bottom of fun in Phuket Nightlife. Anyway if you are travelling Far East, your period of vacation should worth it. It's hard to find a direct flight from your homeland to Phuket but many available airlines are waiting for transferring you to Phuket from Bangkok international Airport.
Thailand known as warm people's land and they really aware of how tourism contributes the economy of Thailand. That is the reason; don't be afraid of any trouble in Phuket. This heaven island safe in general but in anywhere in the world, wee need to be aware of ourself. When you arrived Phuket, exchange around 100 dollars to their money which is Baht. It will be enough to pay taxi or do something for the first day.
When you want to buy something, don't forget to make a deal with anything you want to buy. Its kind a weird policy that cheating tourists has been popular in Phuket. People (small shops or street sellers) are really trying their best to charge triple of original price of items. This kind of stuations actually happening everywhere in the world but they know that even they give you a triple price; it will be still cheap for you.
Accommodation Choice for best Nightlife Events in Phuket
After little tips about Phuket, let's make a sharp turn back to our concern which is Phuket Nightlife. Once you decide to travel Phuket, the first question shows up in mind is "where to stay in Phuket to be closer to the nightlife spots?  Well, to be honest, the heart of Phuket Nightlife Beats in Patong Area which is the center of tourism with a crowded beach and crazy nightlife events. Patong with its famous beach also called Patong Beach, serves different sort of fun and activities.
Actually Phuket doesn't offers vivid Nightlife options compare to Patong but Phuket town center has live band bars which are converted from colony style old buildings to an authentic atmosphere. Then the answer for best place to stay in Phuket is absolutely Patong Area for the best nightlife and holiday experience. Aha, by the way, %90 of hotels is guest-friendly in Patong without any extra charges or surprise bills.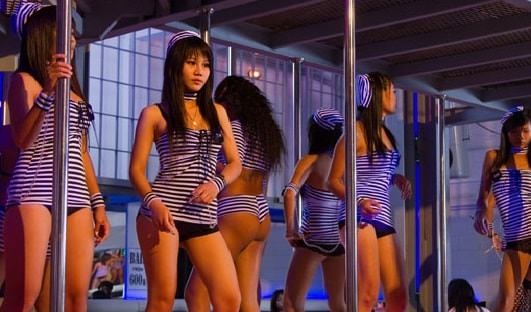 Phuket Nighlife
As I said above, Phuket nightlife beats at Bangla Road in Patong. Famous Go-Go Bars, Tay Boxing (Muay Thai), siam niramit shows, Fantasea shows and crazy Nightclubs and bars serving you untill the first lights of the sun. During the high season, Phuket Go Go Bars and Nightclubs scheduling different events such as world-wide famous DJ Shows, dance shows which will amaze you. Actually Phuket nightlife events are unpredictable and unlimited. Its very common Thai girls will visit your table especially in Go Go Bars to have little chat or enjoy the night with you.
Some Popular Nightclubs in Phuket
Seduction Nightclub Phuket
---
Prostitution in Phuket
Prostitution events  in Phuket is generally performed in Nightclubs and Go Go bars. Most of the girls especially in Go Go bars are sex worker and they will push you to be with them. If you want to finalize your day with someone in the nightclub, you have plenty of time. Do not hurry; just wait end of the day. Because prices will be %50 down if they couldn't find customer. Prostitution is very normal in Phuket as locals also know that %70 or visitors coming Phuket for sex tourism. Go Go bars and nightclubs are fairly providing this. The lady that spent her night with you in the hotel can not go out before your approval, as her identity card are taken by hotel regarding of security policy.. Over all, its safe but we still need to be careful as some of the tourists had experienced robbery issues.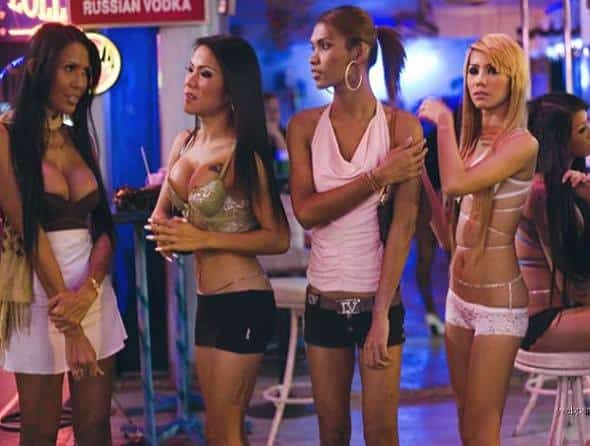 Last point you need to be careful about lady boys. They are the colorful figures of Phuket nightlife. But if you don't want to have an accident!(because it's quite possible to suppose a lady boy as a real girl) ask in a polite way before you deal. They are really more beautiful than a girl. Sometimes its hard to seperate a girl and lady boy. If you want to discover the way better Nightlife in Thailand, you should read Pattaya Nightlife Guide.