Actually most of us probably haven't heard about this lovely city. I had chance to travel Vinnitsa when I visited Ukraine. Vinnitsa is a typical Ukrainian city 3 hours far from capital Kiev. People are more friendly compare to Kiev and city goes really calm. There are museums and parks that need visit in Vinnitsa but the dancing fountain need to be seen before leaving the city. Dancing fountain is the most attractive figure with the light shows in Vinnitsa. Apart from that there is a Avenue called Megamall. Most of the people at Vinnitsa spend their time at this mall where you can find cafes, restaurants, cinemas and more. Vinnitsa nightlife doesn't represtents a colourful and crazy nightlife options but still have some famaous Nightclubs to enjoy Vinnitsa Nightlife.
As far as I know, there is only one huge hotel complex in center of Vinnitsa which is called Feride Plaza.This hotel located at Pyrohova Street. If you follow that street trough down, you will reach biggest park of the city and city center of Vinnitsa. There are some universities especially medicine faculties in Vinnitsa that accepts foreign students from all over the world. Quality of these universities are debatable but living and experiencing Vinnitsa is unforgettable.
 Nightlife in Vinnitsa
Actually there is not too much to say about this city but Feride Plaza has a biggest and well-known nightclub in their complex. Nightclubs options are not enough for those who want to jump over different clubs in one night. Avaiable nightclubs in Vinnitsa are only serving  Friday, Saturday and Sunday nights until 4:00 AM in the morning.
Nightclubs in Vinnitsa may not respond your expectations because of racist movement have been recorded lately against foreigners. There were too many stories about Vinnitsa nightlife fights when I was there. Some of the students were sharing their experiences and it wasn't sounds good. Anyway it's not going to happen everyone but just be aware.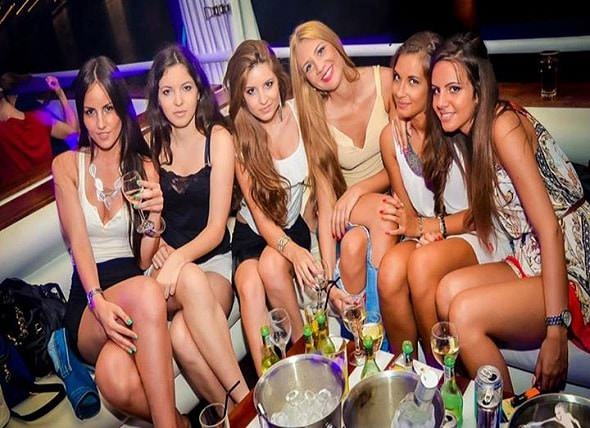 Another nightlife option which perfectly worked well with me is water pipe cafes especially elite ones. Just sit one of them and wait for your partner to join table. Sooner or later you will face to face with someone to invite your table. It's more trustable, safe and has great feedback 🙂
Bars in Vinnitsa mostly welcomes students and locals. If you want to meet real Ukrainian ladies, you should hang out in the cafes or bars instead of nightclubs. As I said most of the nightclubs in Vinnitsa are little dangerous for tourists but if you are going well-known nightclubs with security, nothing to worry about it. If you are from Middle East or your appearance looks like western guy, I would recommend you to take taxi always in the middle of the night. According to some trouble in previous times, they have little preconceptions to the foreigners. If you want to meet with a girl in Vinnitsa before you go, better use some social media. It will help you to find out quick.
Nightclubs & Bars in Vinnitsa
Planeta Moda Bar
---
Amagama Night Club
---
MacLeod Pub
---
Feride Plaza Night Club
---
Accomodation
 There are lots of accomodation options in Vinnitsa. Hotels, Hostels, Guest house and flats for rent. I would recommend you to rent a full-furnitured flat instead of hotel. Don't worry, with 150 dollars per month, you can find a good condition flat located at the city center. But you need a translator to communicate with houlse holders as most of them doesn't speak English. Hotels doesn't accept guest from outside or generally asks for extra charge. But if you book hotel room for double, no need to pay extra. Vinnitsa Nightlife like in other small towns in Ukraine, good but not enough. Still, city is calm and affordable for nightlife events.